Mekong Delta (Part 2)
[ Back to Mekong Delta (Part 1) | Table of Contents | On to Mekong Delta (Part 3) ]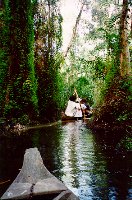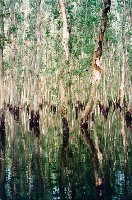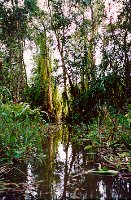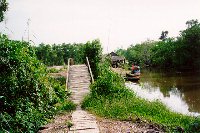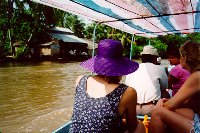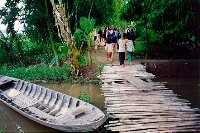 We drew quite a crowd as we were walking along the river bank one day, when
our guide told us we had to cross the (very shallow) section of the river by means
of an extremely unstable foot-bridge made of bamboo. A few brave souls made
the crossing amidst cheers and laughs from the ever-present kids before we suddenly
realized there was a full concrete bridge about 50 yards further down the river. :-)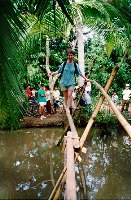 Want to attract some attention? Try buying a conical hat at one of the local markets.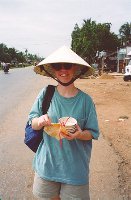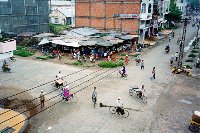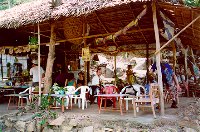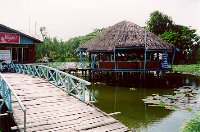 The little cafe across the street from our less-than-wonderful government-run hotel
was so eager to serve us that they quickly scrambled to setup a table and four
chairs right next to the street -- we enjoyed the great breakfast as we watched the traffic fly by.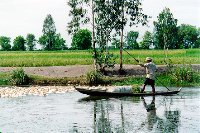 [ Back to Mekong Delta (Part 1) | Table of Contents | On to Mekong Delta (Part 3) ]
Comments are appreciated! Please visit the feedback page.