Around Vietnam Photo Album
A 3-week trip in 1995
by Russell Gilbert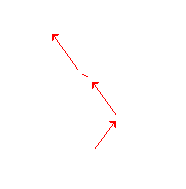 Join us on a 3-week trip around Vietnam, where we'll walk the big cities,
cruise the Mekong and Perfume rivers, and meet some great people.
The album includes almost 200 small photos, each a link to a larger
version, and just enough narrative to keep you on track.
Ready? Ok, let's get started at the Table of Contents.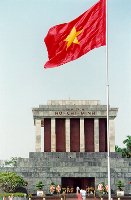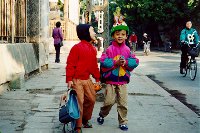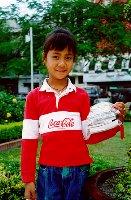 Around-the-World Journal
(A 9-month trip through 26 countries)
Camino de Santiago
(A blog of our hiking trip across Spain)
Ice Cream Geek Blog
(A blog about making and eating ice cream)
Comments are appreciated! Please visit the feedback page.
All photos and text Copyright 1996-2008 Russell Gilbert